Instant payouts.
Instant payees, verified customers.
Pay anyone in seconds and verify their identities at the same time against real-time banking data.
Let's chat!
Send single or batch bank transfers to any account, instantly. Each payout is verified in real time as our verification engine works in the background to check the payee's identity and the account ownership. Avoid errors and give your recipients instant access to funds, every single time. Great for refunds and withdrawals.
The customer flow.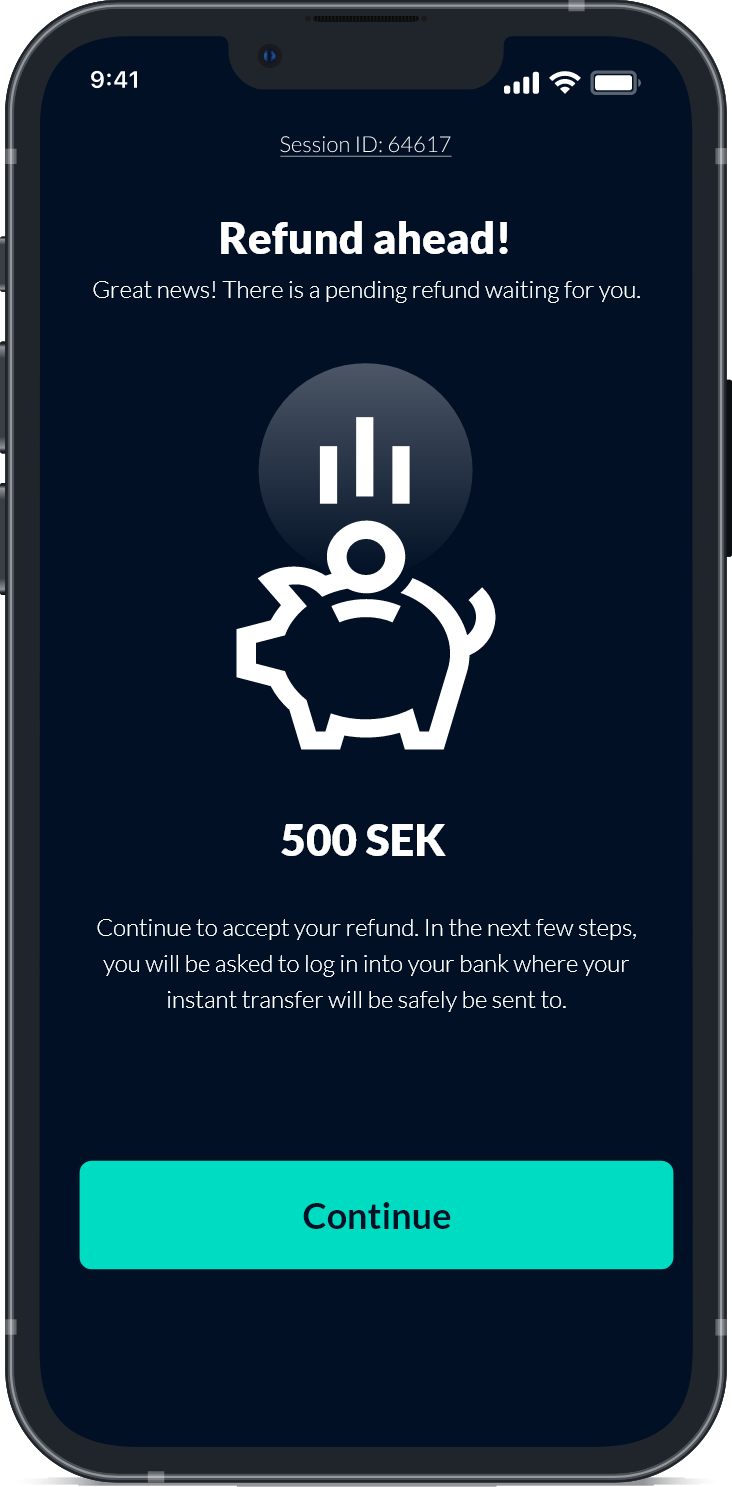 Fully licensed.
We're authorised by the Financial Supervisory Authority to provide payments and financial data services. With us, you have an actual Payment Institution in your corner.
No time for integrations?
Streams, our self-serve platform packs all our products into one single interface, ready to be logged into. Start paying out instantly without any coding!
Check out Streams
Let us show you.
Book a chat with us (no strings attached) to hear more about simplifying payouts from your business. We will help you out!
Book a demo