Finshark is a Payment Institution under the FSA.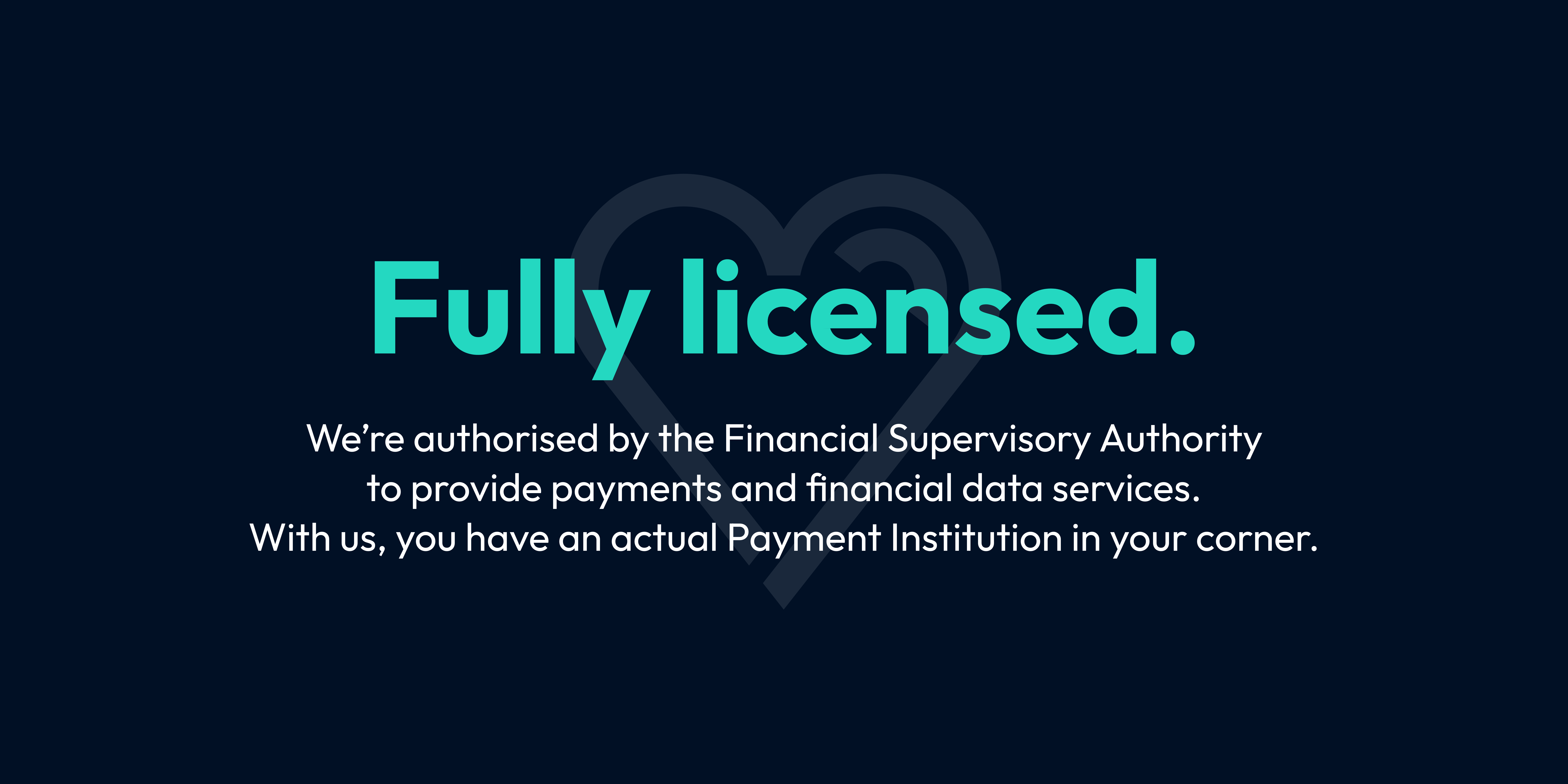 Finshark AB, a Pan-European B2B open finance platform, announces the receipt of its official authorisation by Finansinspektionen (the Swedish Financial Supervisory Authority) to provide Account Information and Payment Initiation services throughout Europe.
There aren't many companies in the European Union deemed worthy of being recognised as a Payment Institution (PI). And only one of them has the word "shark" in its name. Regulating it both as an AISP (Account Information Service Provider) and a PISP (Payment Initiation Service Provider), the FSA license grants Finshark authorisation to connect customers to its platform and to provide services in Scandinavia and in the rest of the EU. This step is an outstanding landmark towards becoming the open finance platform par excellence, which Finshark set out to become since the very beginning of its journey.
"Finshark's mission is to empower any forward-looking business with the true potential of financial data. By lowering the entry barriers to navigate and benefit from the opportunities provided by PSD2, open banking, and now open finance, we constantly strive to transform anyone – and we mean anyone – into a financial innovator".
Adnan Sporo, CEO and co-founder of Finshark.
"The implications triggered by PSD2 are significant, and not just for the traditional financial players. Indeed, any company (regardless of its size and industry) not taking full advantage of the latest financial developments is now missing out on a sensational opportunity to enhance its business. Combining the financial intelligence built from customer banking data with the agility, regulatory status, capabilities, and resources of a cutting-edge fintech partner, directly translates into better and more personalised offers, faster growths, new ground-breaking products, or simply lower business costs", continues Sporo.
"Obtaining a PI license is definitely not for everyone. It did require a great amount of legal expertise, significant preparation, and a considerable investment in terms of time and costs, but it was vital for us to implement it. Now, Finshark can expand beyond Sweden and Scandinavia bringing its services, mission and operations into more markets within the European Union, as the technical development of the infrastructure is already in a position to bring us there", concludes Sporo.
Leveraging its open finance platform, Finshark enables customers to boost their offer with innovative financial solutions, such as direct payments (a competitive and smart alternative to card payments) and a variety of banking-data-led propositions – all in compliance with PSD2. Additional platform functionalities and new products are either in development or in closed beta and will be ready for a public release throughout 2021.

Finshark supports businesses within a number of different industries. Any company interested in knowing more about the Finshark opportunity can directly contact the Sales team here.
About Finshark.
Tackling the obstacles currently impeding European companies to navigate, monetise from, and innovate through open finance, Finshark is the Pan-European platform transforming any company into a financial innovator. Our turnkey solutions, powered by data from thousands of banks and financial institutions across Europe, help financial and non-financial businesses to improve their services and launch innovative data-driven products and applications.

Finshark AB (corporate identity number: 559203-3855) is a licensed Payment Institution under the supervision of the Swedish Financial Supervisory Authority (Finansinspektionen). Finshark AB provides payment services under the Swedish Payment Services Act (2010:751) and the EU Directive 2015/2366 about payment services (PSD2) and has, upon notification, the authority to provide payment services across EU/EES.
Additional contact details: