Edin Pasovic – our brand new Product Manager.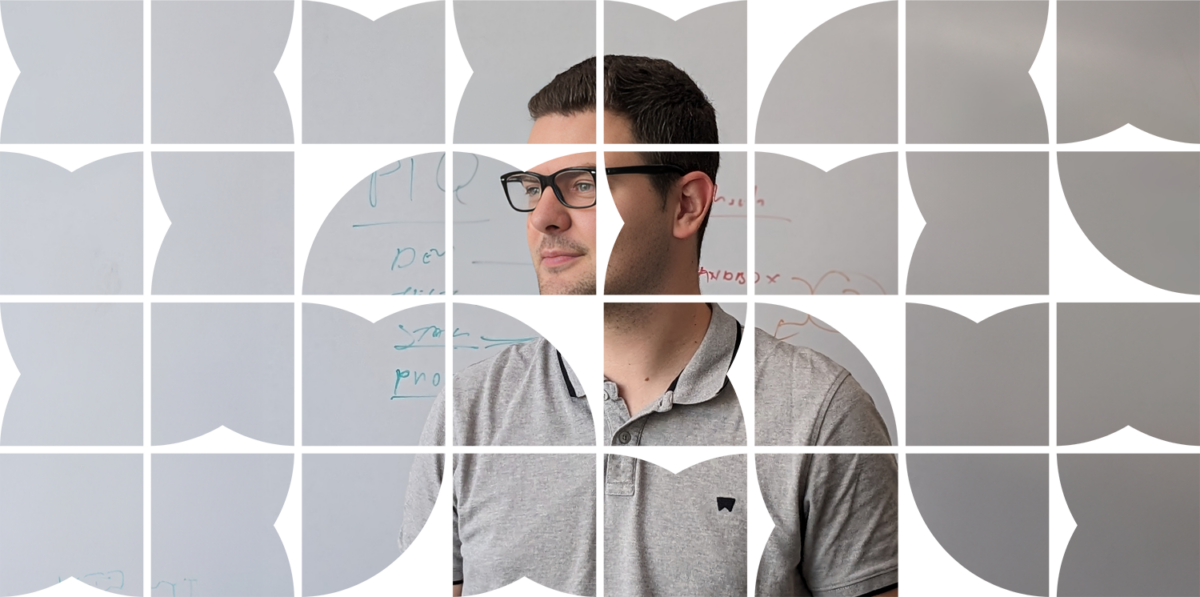 With ever-evolving payment products, you need people who are on top of it all, making sure we prioritise, care for, and develop the right features at the right time. Simply put, you need a Product Manager. We have a brand new one, and here he is. Welcome Edin Pasovic!
---
Hej Edin! Would you please start by giving us your perspective on your role at Finshark.
As a product manager at Finshark, you oversee every stage of the software development process, from conceptualizing features to delivering them within the agreed timeline. You are constantly looking for ways to improve your workflow and create valuable solutions while minimizing potential waste.
What workflows or valuable solutions are you working on right now? Anything exciting?
As a newcomer, I find everything exciting. My priority is to learn more about the domain so that I can help create a better product. I am currently working with the team on some new payment features!
Well, you'd better love payments, other than that what do you like the most about your job?
Being involved in each step of software development and analysing problems that are yet to become features in our solution. It is great to be a part of the team that is going towards the same goal and understanding that each person's role is critical.
If you were to explain to a 5-year-old what you do, what would you say?
Imagine you have a big toy box that has many different toys inside. You want to make sure that you have the best toys for yourself and your friends. That is what I do as part of the product team. I help to make and choose the best toys for everyone and I must think about many things, like what kind of toys kids like, how to make them safe and fun, how to pack them and send them.
Me and my colleagues try to make our toys better and even make completely new toys. Do you understand? What is your favourite toy? 😀
Oh yeah, makes perfect sense! My favourite toy was a yellow parking garage with a working elevator, where the cars could… hey, wait a minute, this is not supposed to be about me!
Circling back to you, what made you join the team in Sarajevo?
Opportunity to work in a new industry and company that began as a start-up and found its way to the "big-league". Knowing some of the people there and their experiences helped with the decision too.
How do you feel about working in Fintech, is it as exciting as they say?
It is something new for me, to be honest. Deployments daily, dynamic work environment and build-measure-learn process that is so satisfying to be a part of.
What Edin Pasovic likes!

Okay, so let's learn a little about Edin outside of office hours! Here are some flash questions to get to know you better. Answer the first thing that crosses your mind.

Favourite book. Erich Fromm: The Revolution of Hope
Favourite fictional character. Neo from Matrix
Favourite word. Emphasize
Favourite app. Safari
Favourite TV show. Rick and Morty forever and forever 100 years all day long forever
Favourite podcast. Agelast
Favourite movie. The Intouchables (2011)
Favourite dish. Red Curry Chicken with Thai Rice
Favourite band. Zoster
Zoster, yeah! It's way too little Bosnian reggae in my Spotify playlists. Here are some of their best jams.
Many thanks for your time today, Edin Pasovic. We're happy to have you on board and thankful for the chat. People can follow you on LinkedIn, but before you get back to your toys, here's your chance to spread some wisdom. GO!
Man is not what he thinks, but what he does.
– Meša Selimović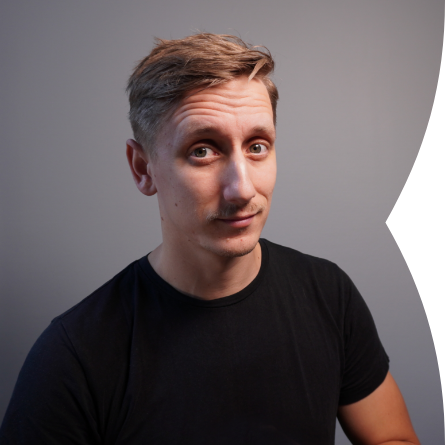 Linus Logren | E-commerce payment specialist
Payment specialist in the e-commerce and marketplace sector. A decade of experience working with e-commerce as a business owner, marketeer and consultant.
Connect on LinkedIn!