coeo

: Finding the optimal partner in open banking.
Simple, flexible, and digital. That's how coeo describes their debt collection offerings. As an industry speedboat, coeo combines capacity and expertise with the strength of a medium-sized company and the spirit of a fintech start-up. With long experience in debt collection, they help customers solve and pay their debts. Easy-to-use payments are an important part of that service.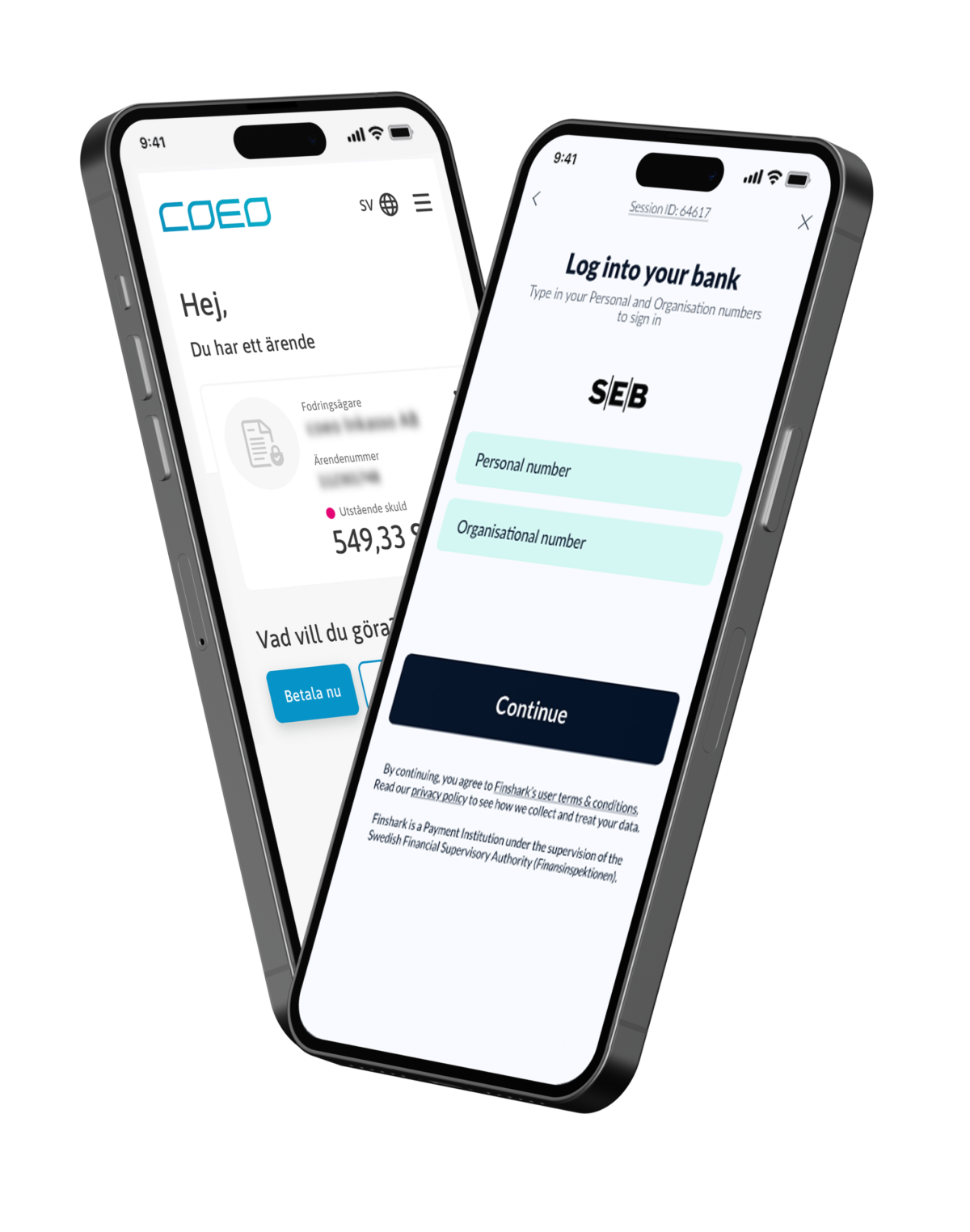 Partners, not just prices.
Finshark was better priced, but pricing was not a decisive factor.
Partners, not just developers.
With Finshark's partner Quiddly it was a breezy implementation project.
Partners, not just vendors.
coeo wanted someone who would team up and grow together.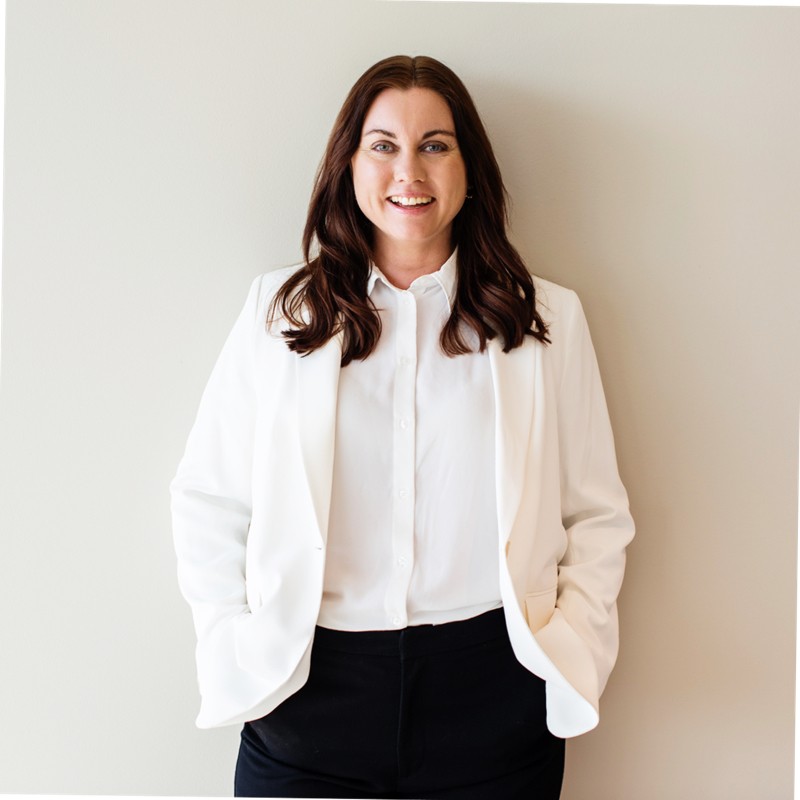 We are generally looking for partners, not just vendors. We think that we will all become better if we have a partnership, not just a traditional customer and vendor relationship.
coeo is not your average debt collector. Their focus is to help people become debt-free and to make the customer journey as simple and smooth as possible. Naturally, a sleek, modern, and user-friendly digital platform is a top priority with such goals at heart.
"The best customer experience is when a customer barely even notices us."
Why partner with Finshark?
To become almost unnoticeable, coeo Sweden decided to team up with Finshark, on a recommendation from our partner Quiddly. Quiddly already had Instant payments from Finshark implemented, but that was not the only reason why coeo chose Finshark.
We found ourselves on the same page in all of coeo's demands, and there were some! For the consumer, modern, sleek, easy-to-use payments, are essential. On the business side of things, it's a lot about automation and making sure payments are made correctly. Incorrect payments are a frustration for both coeo as well as their customers.
"With account-to-account payments you choose your bank account, authorize with BankID, and 'BAM!' it's done. It's a very simple journey."
Open banking payments are not the only payment option that coeo offers. Swish is another popular option, but account-to-account payments are often preferred on settlements above 500 SEK.
What does the future hold?
The love affair between coeo and open banking seems to get only deeper with time, as open banking can help customers make fewer mistakes, and make sure that mistakes that do happen can be instantly reversed. Even a few hundred kronor can make a big difference for someone in debt.
"Looking forward, we see the enormous potential within open banking. Imagine telling a customer "Hey, look at your account now, you should have the money."
All in all, for coeo, open banking and easy payments mean they can spend more time on helping people get out of debt. It's a win, for everybody!
coeo is an inspiring and exciting company, and we're proud to be one of their trusted companions! For us this is also a receipt on how crucial it is to collaborate with great partners.

The partnership between Quiddly and Finshark is enabling businesses like coeo to focus more on the adoption of open banking, rather than the technical implementation.

It's a trinity that's hard to beat!
Lejla Mujic
Head of Partnership
Want to know more?
Follow our mission to bring easier, more secure, and faster payment solutions to the world. Follow us on LinkedIn or drop us a line to chat with us!
Learn from our customers.
Listen and learn how some of our customers are using open banking to power their business successes.