SportAdmin

: Super payments for super heroes.
SportAdmin is creating software for heroes. Not those in capes and tights, but those who volunteer, engage and invest their time in grass root sports organizations, associations and clubs. By digitalizing and automating as many tedious tasks as possible, more voluntary work can be done in the core of any association; be it coaching a football club, driving a team of basketball players to a tournament or hosting a swimming competition.

One of those "tedious" tasks is earning and handling money. That's where Finshark has helped!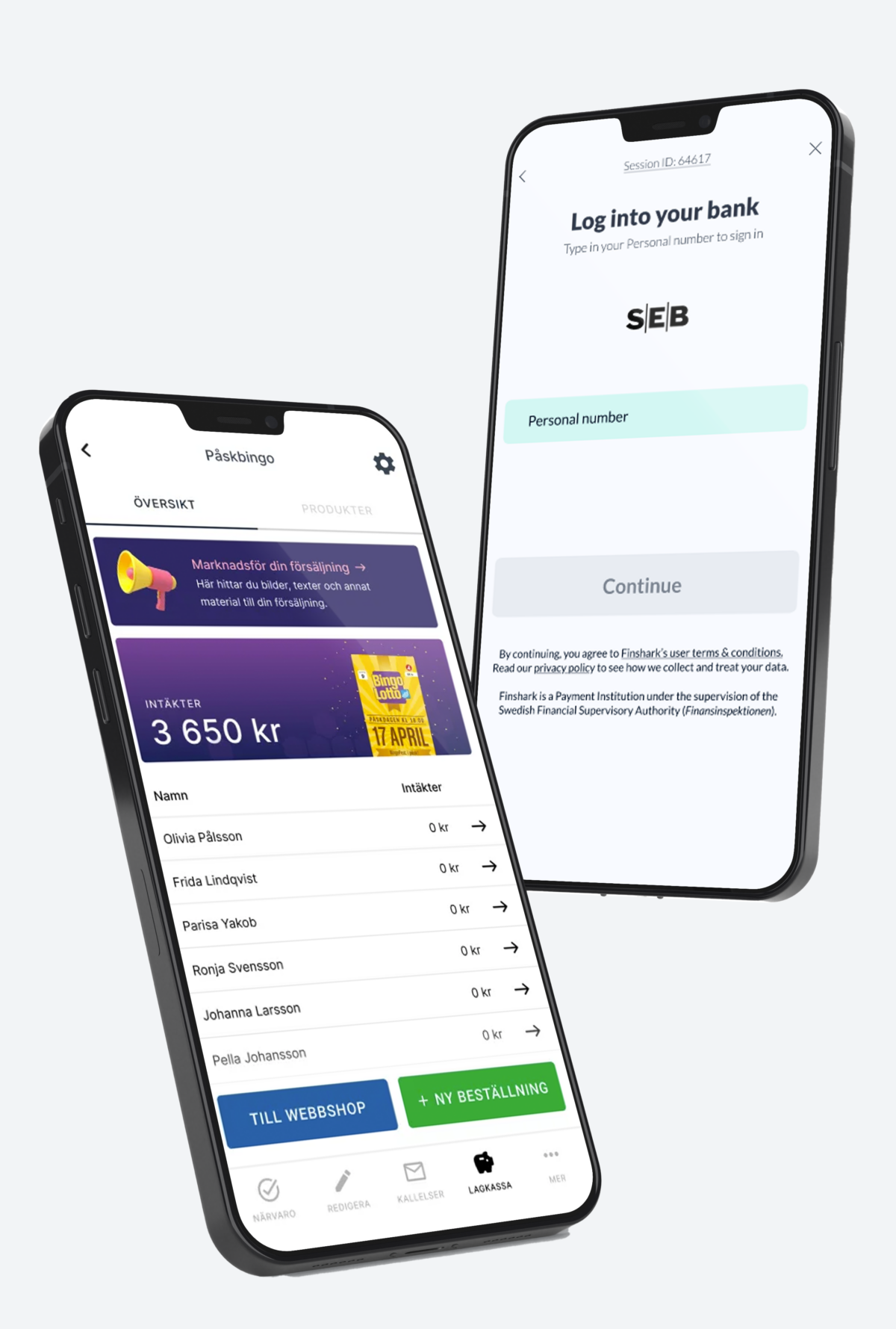 Safe.
Avoid handling cash or manual card inputs.
Embedded.
Everything happens in the SportAdmin interface.
Accessible.
No wallet and no Swish? No problem!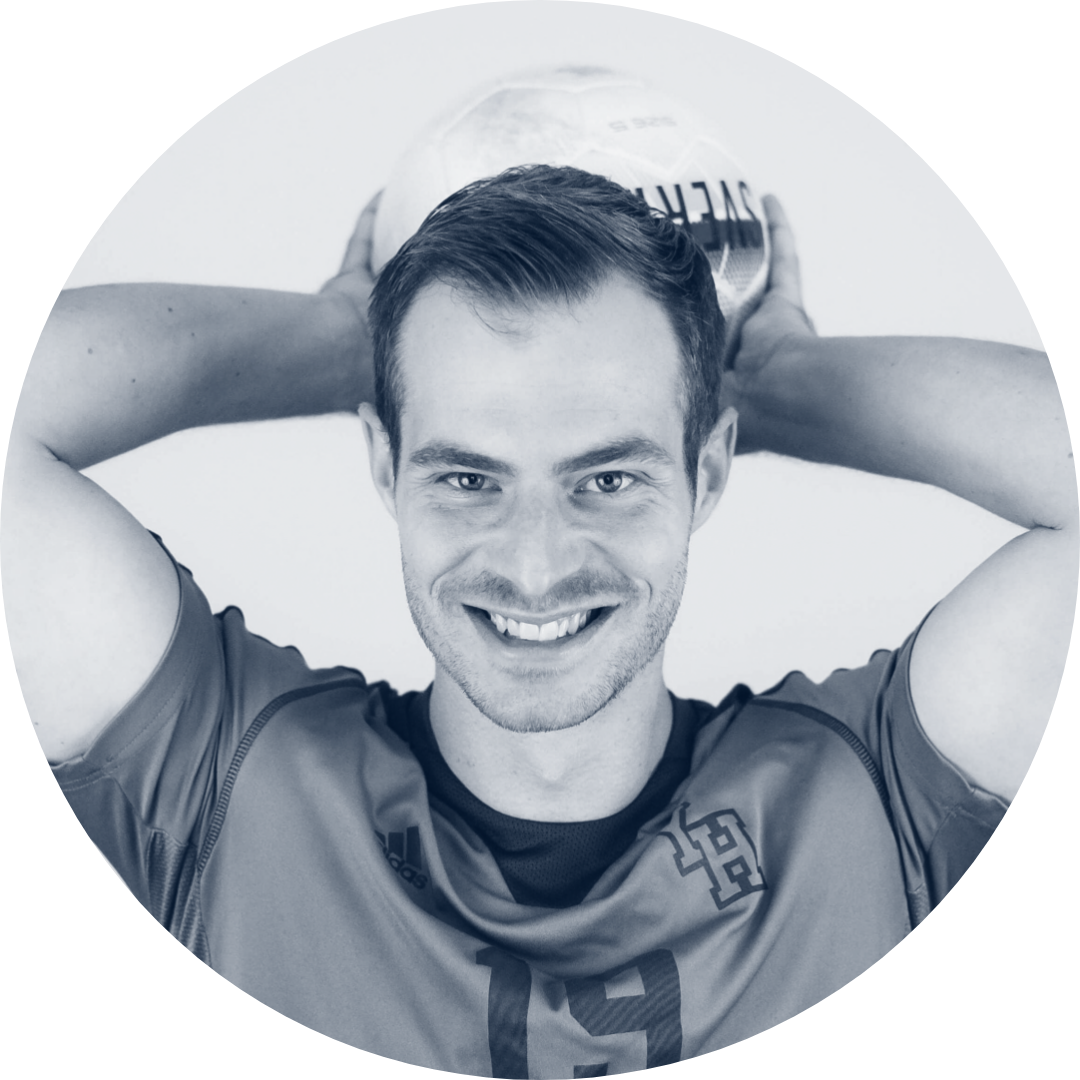 When we started looking at Finshark we liked that it was flexible and could be adapted to our needs. This is is not your average e-commerce!
Why open banking?
When SportAdmin sought to find smarter ways of handling and earning money for clubs and associations they came up with a product called Lagkassan (meaning roughly Team cash register). With Lagkassan any team can accept deposits or fees and register payments for sold products.
Collecting fees, or selling products to pay for field trips, tournaments or team parties is not new. However, it has previously meant that volunteers have had to deal with large amounts of cash or have got money paid to their personal accounts, leading to great risks and administrative work.
Lagkassan fixes that. The teams can enter the products they are selling and accept safe payments that go straight to a dedicated account. No cash, no risks, no extra administration.
We wanted more uncomplicated methods of handling payments, where it was easy to get started and to connect to the team's bank account.
The payment methods SportAdmin chose were Swish, for its wide acceptance, and Finshark's Instant payments, for its versatility and cost efficiency.
Customers pay by scanning a QR code and selecting what bank and bank account to withdraw from. All they need is a smartphone and BankID. The seller gets instant confirmation of a payment received and the money is later paid out in batches to the respective team.
It was never just about the payments, but also the payouts. That's why we went with an open banking setup with Swish added on top.
Different associations set up their bank accounts in different ways. Some prefer to have one account for all incomes and expenses, while others create separate bank accounts for different teams within the association. This complexity requires flexibility in terms of payouts.
These are all micropayments and they need to fit how associations have their financial structure set up. So, we needed direct payments with great flexibility.
Future developments.
There's plenty to wish for in the coming future. SportAdmin knows that open banking gives them the possibility to create even smarter and more automated ways of administrating a team's cash flow. The challenge does not lie within technology, though.
Full automation is already technically possible. The issues SportAdmin needs to solve in the future are not restricted by open banking. Instead, it is about how segregated the way of how clubs or associations handle money. Even different teams in the same club handle their money differently.
Tim rounds the interview with a tip for any business out there, thinking about investing in open banking technology:
I would get started as fast as possible with minimal input! Open banking is becoming an established technology, but getting hands-on experience and data on how it can work for your business is important.
Your next success story could start today.
Most of us have grown up with some sort of team or club and some of us have even volunteered for one, including me! So naturally, it's exciting to take part in SportAdmin's journey and aid them in their mission of digitalizing our clubs and associations.

It makes me happy, and proud, to see Finshark in their tech stack, knowing that we help people all over Sweden to do less manual grinding and more of what they really love!

Kristian Sternros
COO, Finshark
Want to know more?
Follow our mission to bring easier, more secure, and faster payment solutions to the world. Follow us on LinkedIn or drop us a line to chat with us!
Learn from our customers.
Listen and learn how some of our customers are using open banking to power their business successes.